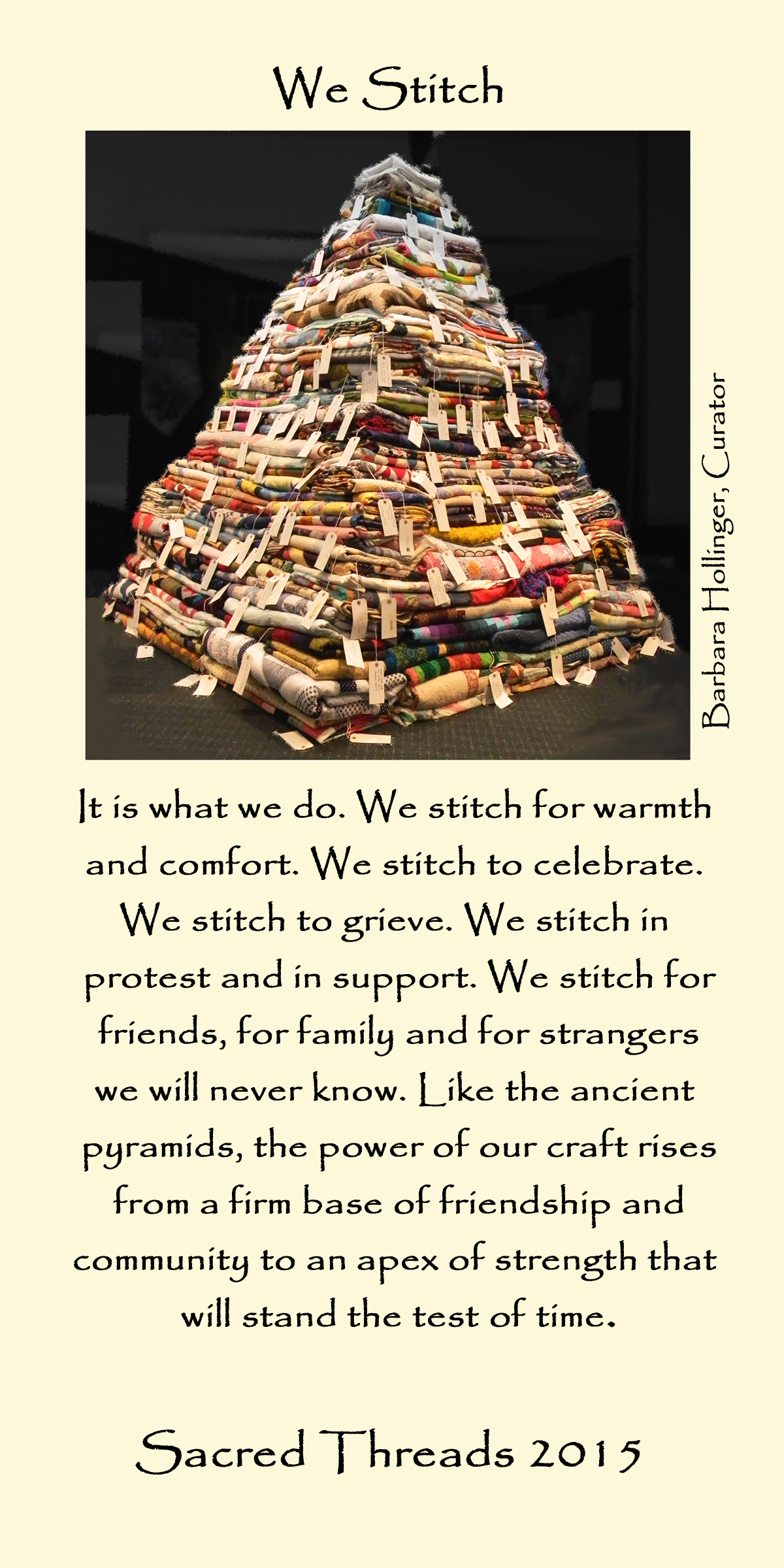 Gallery of Quilts
The quilts in our exhibit are displayed in categories with themes of joy, inspiration, spirituality, healing, and grief. The theme of Peace/Brotherhood was added in 2007. Just as important as the artworks are the artist's statements, explaining the very personal stories behind the quilts. These are displayed next to their works. Our goal has been to reveal the emotional/healing/spiritual side of the quiltmaker... the passion, joy and heartbreak. When we planned the show we hoped the viewer would be moved and inspired by what they experienced. We are thrilled to say our hopes came true beyond our dreams! Their hearts were touched, tears were shed and souls were inspired!
The ambiance of the exhibit is enhanced by the presence of plants and music. A few chairs are placed throughout the exhibit to allow visitors to sit and reflect on the beautiful quilts around them.
The show evaluations from viewers have been almost unanimously positive and highly complimentary. Our attendance has continued to increase with each exhibit and many attendees return several times and bring friends and family members with them as the word spread that we are "not just another quilt show".
As for the galleries provided below, there are several different strategies from slideshows, videos, flip books and simple webpages. Through the years, the technologies change and we try new approaches to sharing the wonderful works of our artists. We hope you will enjoy these samples.