Sacred Threads 2017 Hopes and Dreams
Postcard Project
We need your Participation!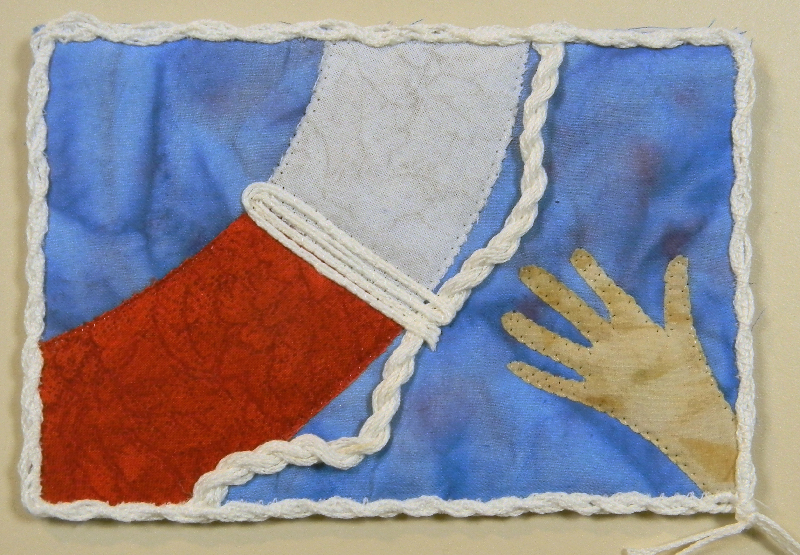 Hi, I am Barbara Hollinger, curator of Sacred Threads, a national quilt and fiber art exhibit. I am just finishing up my contribution to the Sacred Threads Postcard Project.
In 2015, we assembled a giant pyramid of quilts as a reminder of the powerful role that stitching plays in our lives and the lives of those we love.  It was quite a lovely display and had a lasting
impact on those who viewed it.

We are already planning the show for the summer of 2017 and have a project underway that will allow you to participate in creating a special display for our visitors.

Let me tell you a little bit about it. We would love for you to create a mixed media postcard that illustrates your greatest Hopes and Dreams. Just think, Hopes and Dreams color our everyday perceptions, allow us to imagine how high we can fly, and visualize how bright our desires shine.

Your postcard creation can be anything meaningful to you from the secret dream that someone will leave a box of chocolate on your doorstep to a more global hope for world peace.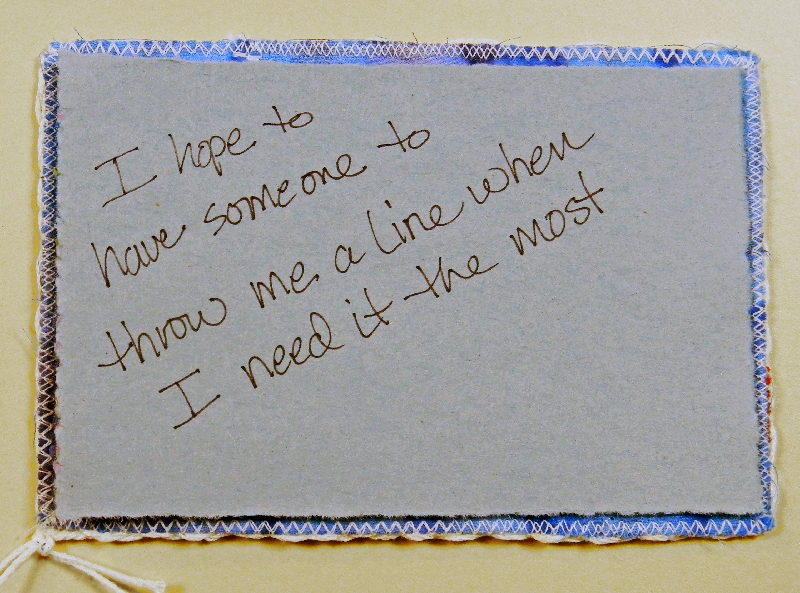 The most important aspect of this Postcard Project is that the Hopes and Dreams you share are personal but secret.

The postcards need to anonymous with no name, no signature, and no return address on the postcard itself. Feel free to include a written message on the back, but do not give your identity away.

The Hopes and Dreams you share are the important message, not who they are from.

Make one, or make several, and mail them to us to share in a special display at the exhibit here in the Washington DC area next summer.
Postcards are to be 6"w x 4"h. Deadline May 31, 2017.
Mail to:
ST Postcard Project
c/o Barbara Hollinger
10309 Dunn Meadow Road
Vienna VA 22182
Postcards contributed become the property of Sacred Threads and will not be returned.
We would love to have you join us at the exhibit and cannot wait to share your Hopes and Dreams.